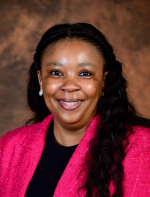 Chairperson
Ms B Zulu
Ms Bongekile Zulu, Director at Zululaw Incorporated, is a practicing attorney and Corporate Governance Practitioner. Born and raised in Umlazi KwaZulu-Natal, she was admitted as an attorney in November of 2000 and started her early career at the Road Accident Fund, handling road accident claims. After serving as Head of Legal Services at Ezemvelo KZN Wildlife, she went into private practice and in 2011 opened her now thriving legal practice. Her immediate passion and focus was towards Corporate Governance, which led to her speedy pursuit and completion of the MBA degree. She has served as a non-executive director on various provincial and national boards including KwaZulu-Natal gaming and board, construction industry development board, Umgeni Water board and KwaZulu-Natal Growth Fund Trust. Ms Zulu is also an ADR Practitioner and serves as a member of the Companies Tribunal, an entity of the Departmenrt of Trade and Industry, and also serve as Deputy Chairperson for the King Cetshwayo District Municipality's Bid Appeals Tribunal. One of her career highlights was getting an opportunity to serve on the KZN Road Traffic Inspectorate's Commission of Inquiry set up during 2013-2014 by then KZN Premier Zweli Mkhize. She juggles her hectic work life with being a mother of two beautiful daughters, one (24) a final year LLB student and the other (13) an aspirant ballerina.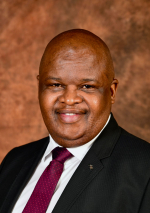 Registrar
Mr Matsemela Moloi (Executive): Registrar
Cabinet endorses Mr Matsemela Moloi as Registrar of the Road Traffic Infringement Agency (RTIA), effective 01 March 2023.

Mr Moloi has held a number of senior government positions and is well-versed in the public sector, traffic management, and the transportation industry. He served as Executive Mayor and held various management positions in Mpumalanga's Departments of Education, Public Works, and Transport, as well as the RTMC. He studied in a variety of fields, including education and traffic management. He holds several diplomas and degrees, including an MA and an MBA.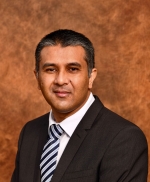 Non-Executive Board Member
Dr P Dala
Dr Prittish Dala - PHD (IT), M.IT, CISA, CISM, CRISC, CGEIT, CISSP, CEH, CHFI, LA27001, CDPSE

Dr. Dala is an experienced and skilled independent Non-Executive Director who serves on several Boards, Audit, Risk and ICT Committees providing audit, risk management, governance, compliance, forensics, cyber security, privacy and ICT expertise. He has over 16 years' experience across several industry verticals, which includes an array of local and international client engagements across a number of public and private sector organisations.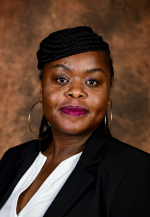 Non-Executive Board Member
Dr D Khosa-Shikwambana
Dr Dorcas Khosa-Shikwambana holds a D. Litt et Phil degree in Police Science from the University of South Africa. Her fields of study and expertise is in Police science (specifically) and criminal justice system (in general). The dynamics of gender equality has found particular prominence in her studies. She has presented various peer-reviewed research papers at both national and international conferences. Aside from lecturing undergraduate students in Policing, she supervises postgraduate students at the Department of Safety and Security Management of Tshwane University of Technology. She serves as a member in the Traffic Law Enforcement Review Committee (TLERC) and in various institutional committees, including the highest governing body, TUT Senate Committee.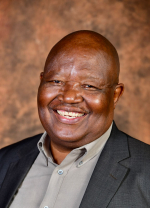 Non-Executive Board Member
Mr T O Mtsetsweni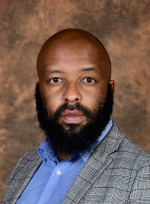 Non-Executive Board Member
Mr B M Ramokhele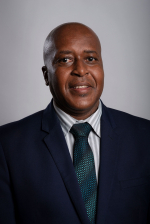 Non-Executive Board Member
Adv. S Mzinyathi
Adv Mzinyathi is the Director of Public Prosecutions (DPP) for the Gauteng Division: Pretoria of the High Court of South Africa. Prior to his appointment to the Gauteng Division: Pretoria in July 2006, he was the DPP for the Northern Cape Division based in Kimberley since 2004. Prior to his appointment as DPP, he was a Deputy DPP in Directorate of Special Operations (Scorpions) based at the Head Office where he performed various functions, including being responsible for the Corruption Desk, he was also the project manager of the Joint Anti-Corruption Task Team in the Eastern Cape, an inter-departmental intervention to address backlogs in the investigations and prosecutions of fraud and corruption cases. He has more than thirty years working experience in the administration of justice, having worked as a Public Prosecutor in the lower courts, as a District Court magistrate, as a Senior State Advocate and Deputy Director of Public Prosecutions in the Scorpions. Adv Mzinyathi holds B Iuris and LLB degrees from the University of Transkei, an LLM degree from the University of Cape Town and the Executive Development Programme qualification from the UNISA School of Business Leadership.